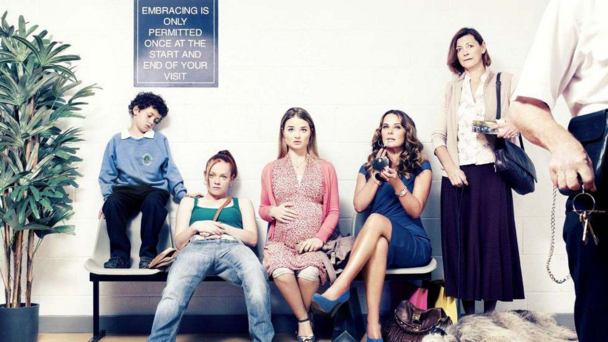 We're a bit late with this week's write-up (real life gets in the way sometimes) but here's a quick look at the third (of four) episodes ahead of the 'season finale' on 4th April.
If you want to catch up, here is our write-up of Episode 1 and Episode 2.
This week there was, in any event, less 'legal' stuff' as the show was concentrating on the personal lives of the various characters, so we'll keep this brief. Speaking as a lawyer, the plotline of Mick and Kim (the man on remand awaiting trial) was a useful reminder that behind every client that we represent are real people, with real lives that are always impacted by what happens.
Medical Care in Prison
The portrayal of prison healthcare is broadly accurate. As the prison sentences that are handed out get longer and longer, this is something that will become more and more of an issue.
There is an advice sheet here that stresses the point that someone in prison is entitled to the same standard of care as they would do 'outside' (although this is not always the case in practice).
In relation to the question of the use of handcuffs, the BMA has issued ethics guidance on the use of handcuffs with prisoners receiving medical treatment. The inappropriate use of handcuffs has been documented recently by The Guardian. The starting point is that handcuffs should be removed during treatment unless the risk of escape is too high (R ( Faizovas) v Secretary of State for Justice [2009] EWCA Civ 373)
Taking a knife into prison
This is, unsurprisingly, a criminal offence. As well as the usual prohibitions on the carrying of knives, s40 Prison Act (as amended by the Offender Management Act 2007) creates an indictable only offence (maximum sentence of 10 years) of Conveying a List A Article into prison (or causing another to bring such an item in).
It is likely that Gavin would have prosecuted for this (rather than simply being made subject to a Prison Adjudication), but events overtook this anyway. Giving a kicking to a Prison Chaplain generally does lead to a Court appearance.
Legal Accuracy Rating – 9/10 (we'll deduct a point as it seems that Mick's story may get resolved after the complainant withdraws his complaint – it's not that simple in real life).